Serverspace added new OS – AlmaLinux
The international provider Serverspace has successfully integrated the new AlmaLinux OS into its control panel. All users are now able to deploy cloud servers using the latest OS versions: 8.7 "Stone Smilodon" and 9.1 "Lime Lynx".
AlmaLinux features
AlmaLinux continues the CentOS 8 distribution. The decision to create AlmaLinux was made after Red Hat announced in 2020 that it would stop supporting CentOS and switch to CentOS Stream. The new AlmaLinux OS has a number of features:
AlmaLinux is developed by a community of developers formed by the AlmaLinux Foundation and the CloudLinux project. It is an open operating system where users have the freedom to add and edit its code under the GNU General Public License.
AlmaLinux is compatible with Red Hat Enterprise Linux (RHEL). It supports the same software and packages as RHEL, which makes migrating from RHEL to AlmaLinux safer.
The OS ensures that updates are released quickly. Regular security additions and bug fixes ensure system stability.
It uses Dandified Yum, a powerful package manager that provides easy installation, modification and management of packages.
The system integrates with Docker and Kubernetes, providing tools for container deployment and orchestration.
The OS also comes with the GNOME GUI which provides a user-friendly and intuitive working environment.
It includes the XMLStarlet package, which allows XML files to be queried, transformed, tested and modified, making interaction with them more efficient and convenient.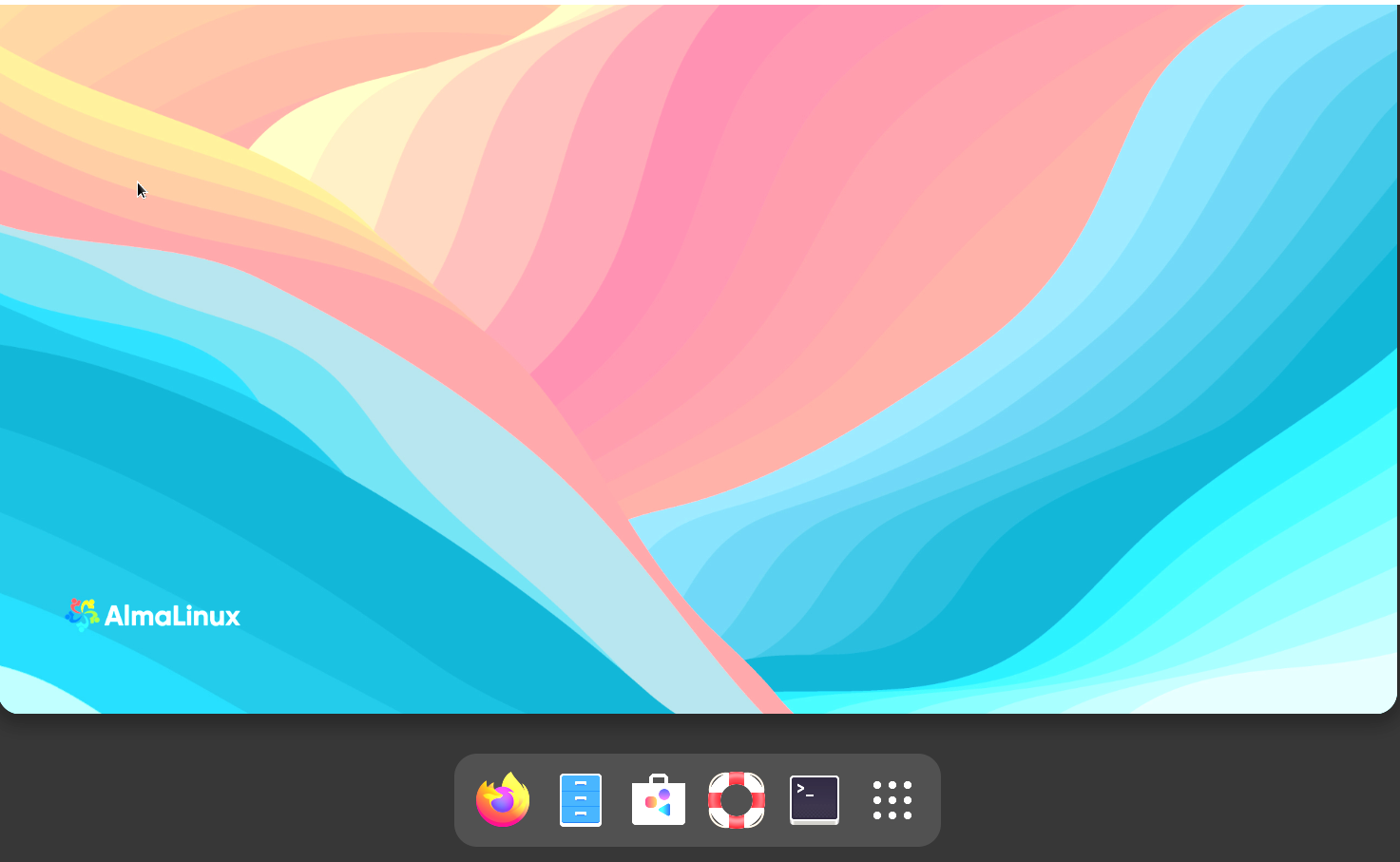 Two versions of OS 8.7 and 9.1 are available in the panel for virtual server deployment.
How to create an AlmaLinux server?
open the Serverspace control panel (sign up if you are not already our user);
proceed to create VPS in the vStack cloud tab;
select AlmaLinux OS and a suitable version;
select and configure the CPU, RAM and number of SSD volumes, and bandwidth for your future server;
deploy the VPS using the "Create" button.
The operating system will be installed automatically along with the creation of the cloud server.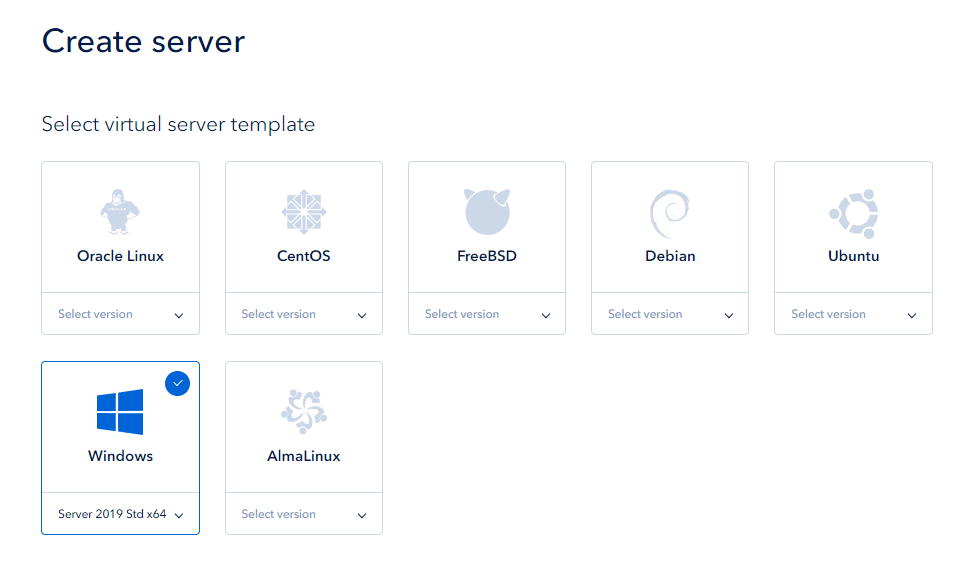 Serverspace plans to add the latest versions of AlmaLinux soon. Follow our news and changelog.