What is a reason to "hide" a few servers behind the one public IP
There are two main reasons why you may want to "hide" your servers:
Security. If you "put" any host between your server and the Internet, you will make a private "safe area" cause any intruders will have needs to pass a "gate-host" before they got access to the server;
Money saving. There are no unused IPv4 subnets worldwide, IPv6 is not whidespread. So, IP-address cost is rising and you could want to save your money through less public IPs using.
Cloud Servers from €4 / moIntel Xeon Gold 6254 3.1 GHz CPU, SLA 99,9%, 100 Mbps channel
How to create your own "safe area"
To make your own private network space we will use Network Address Translation (NAT) technology. Follow further steps:
To create protected network login to your client area, then click to VMWare Cloud > Networks > Add Network button and choose bandwith and addresses quantity. Remember assigned external IP, it is an "entry point" to your network;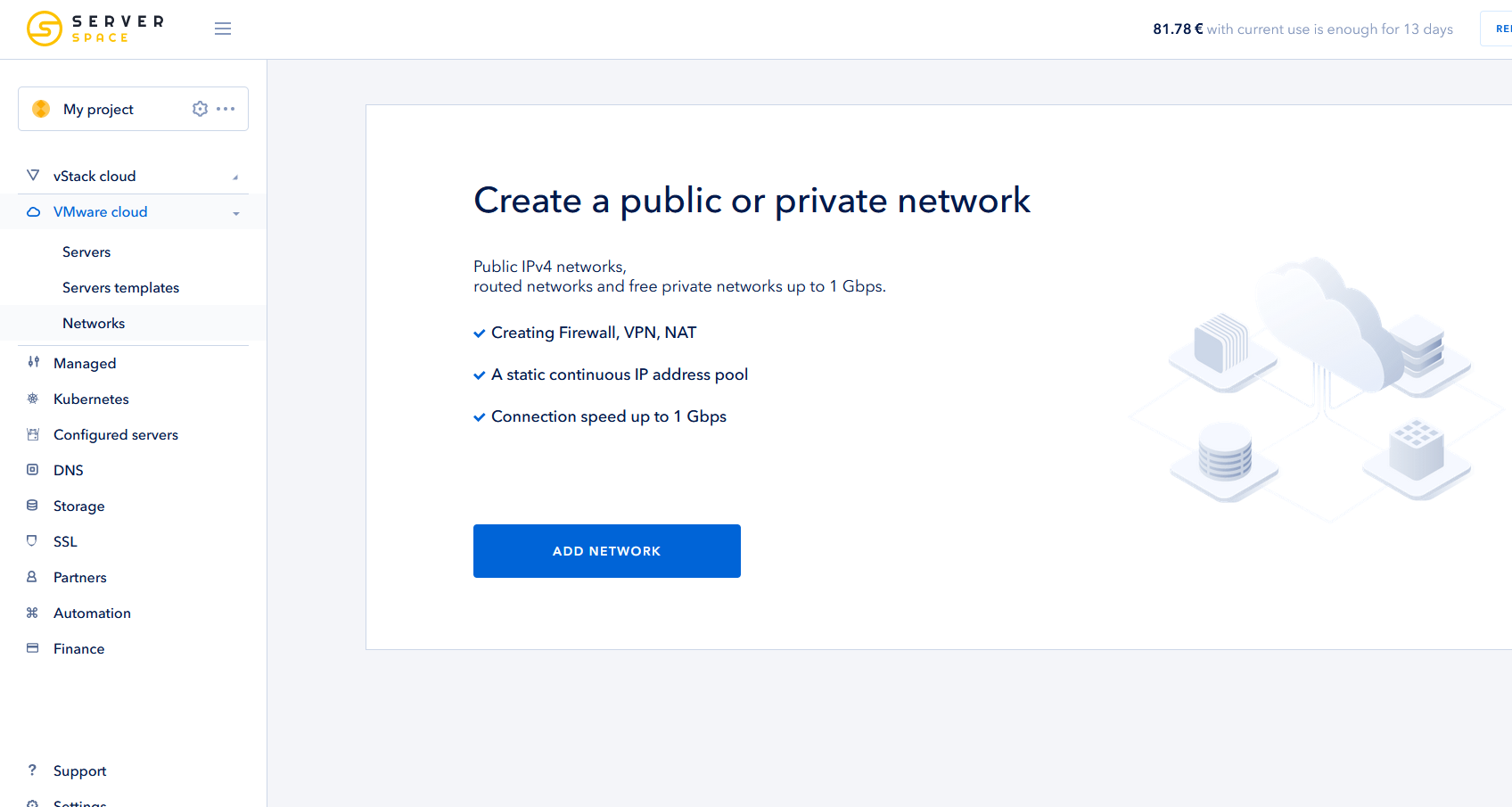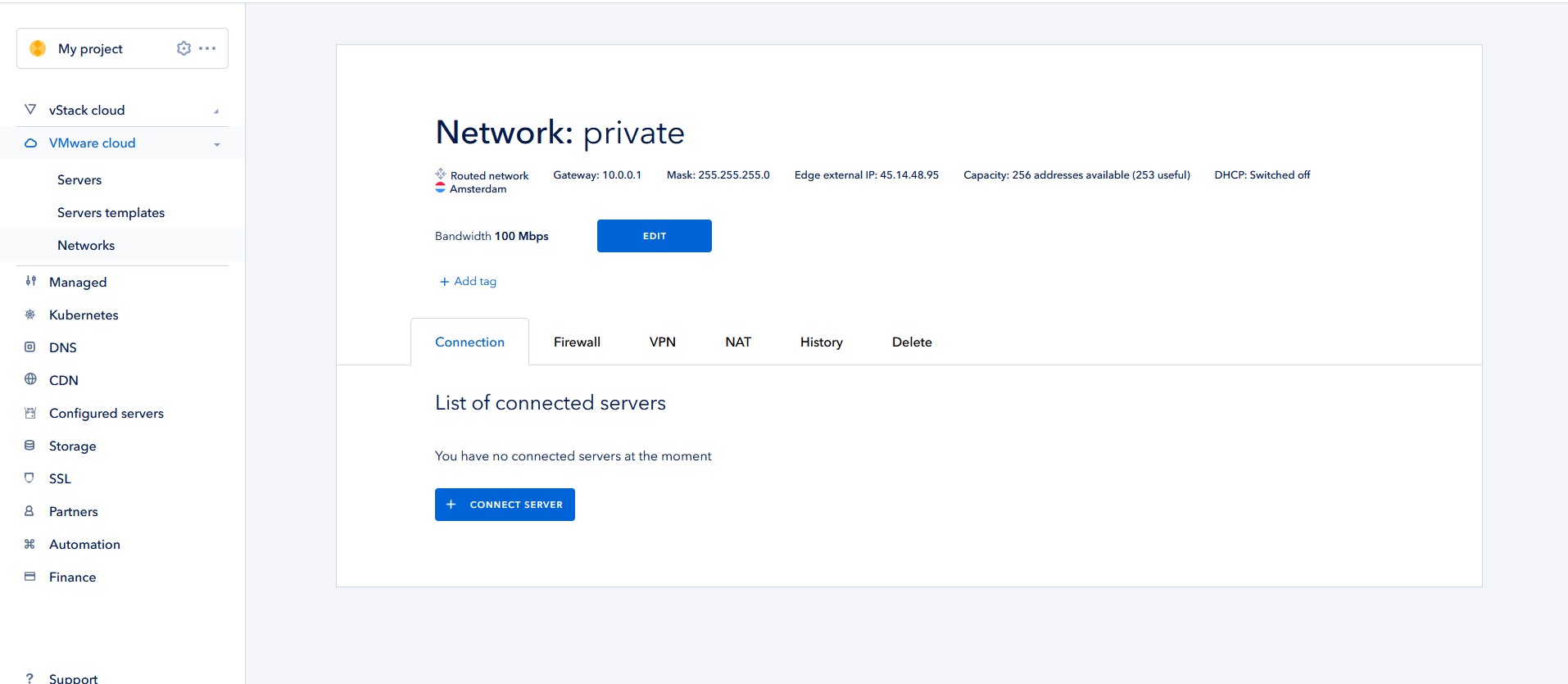 Next step you need to modify your servers network interfaces. Remove public and add private instead, then reboot all servers to apply changes;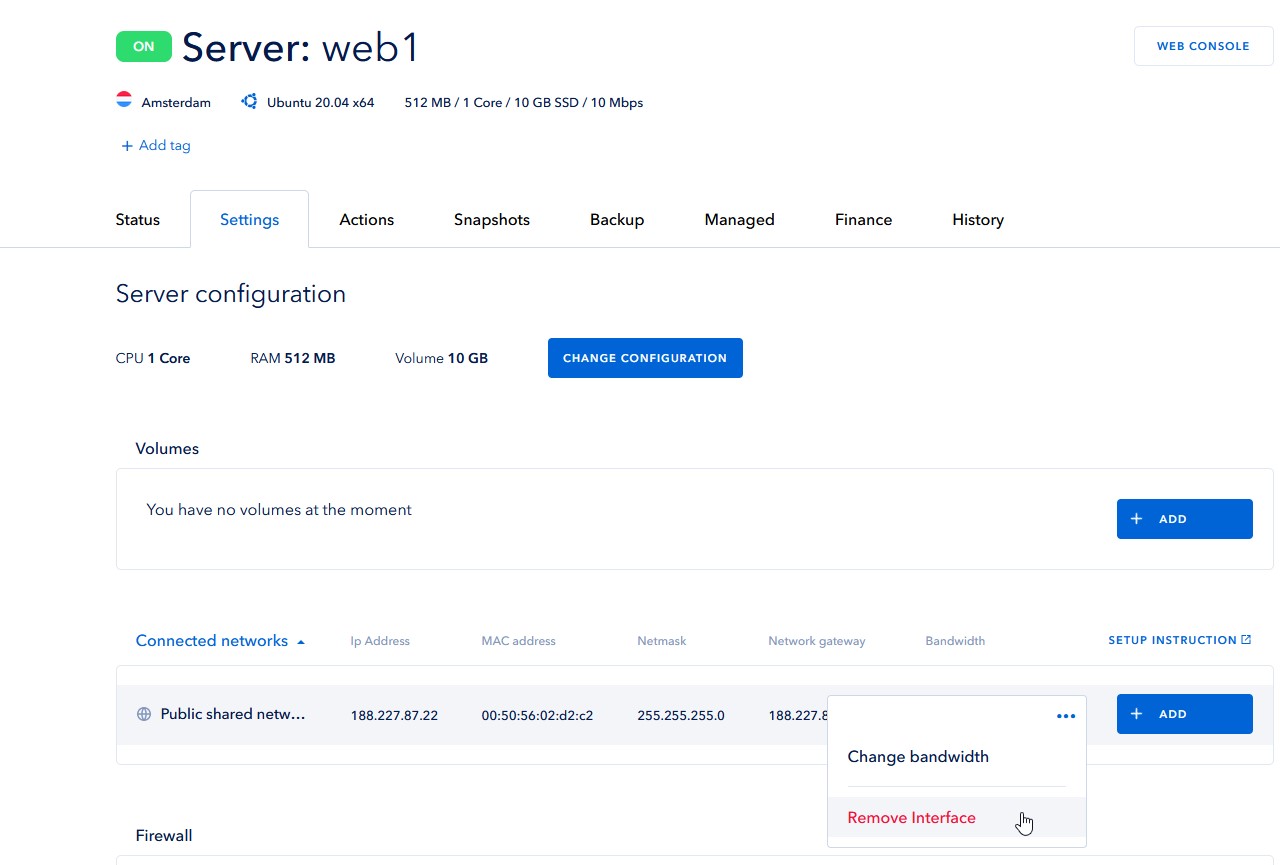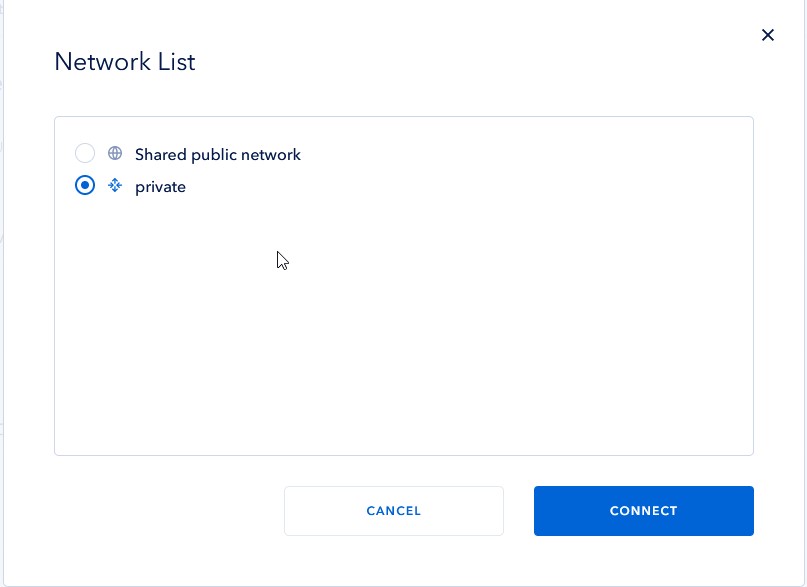 As a result you will see internal IP-addresses, assigned to each server. Remember them;

Return back to your private network settings and add address translation rules for access to each server;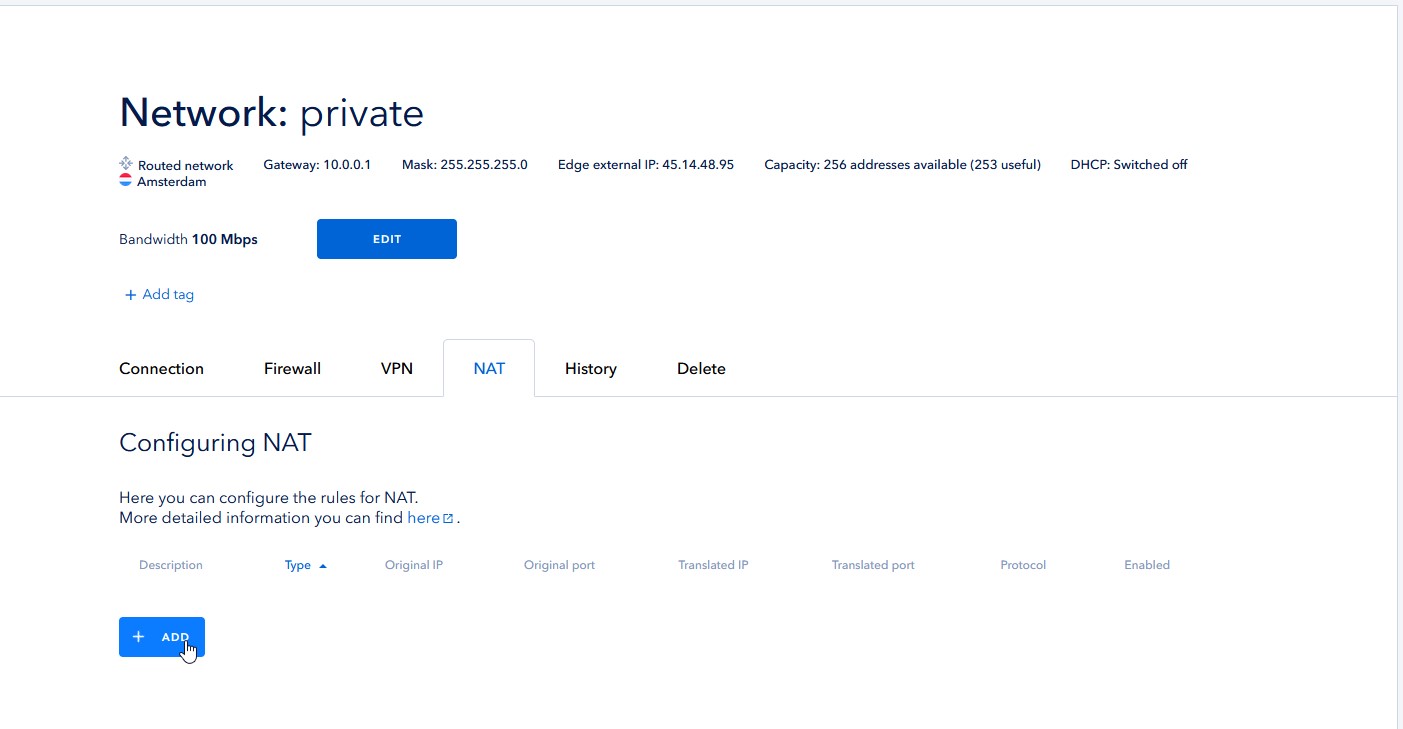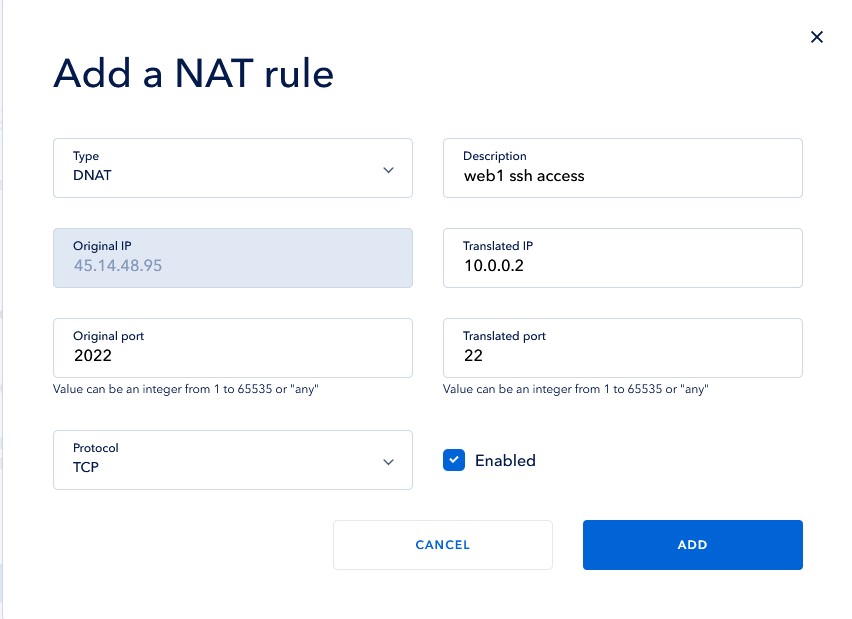 As a result you should see rules list like below;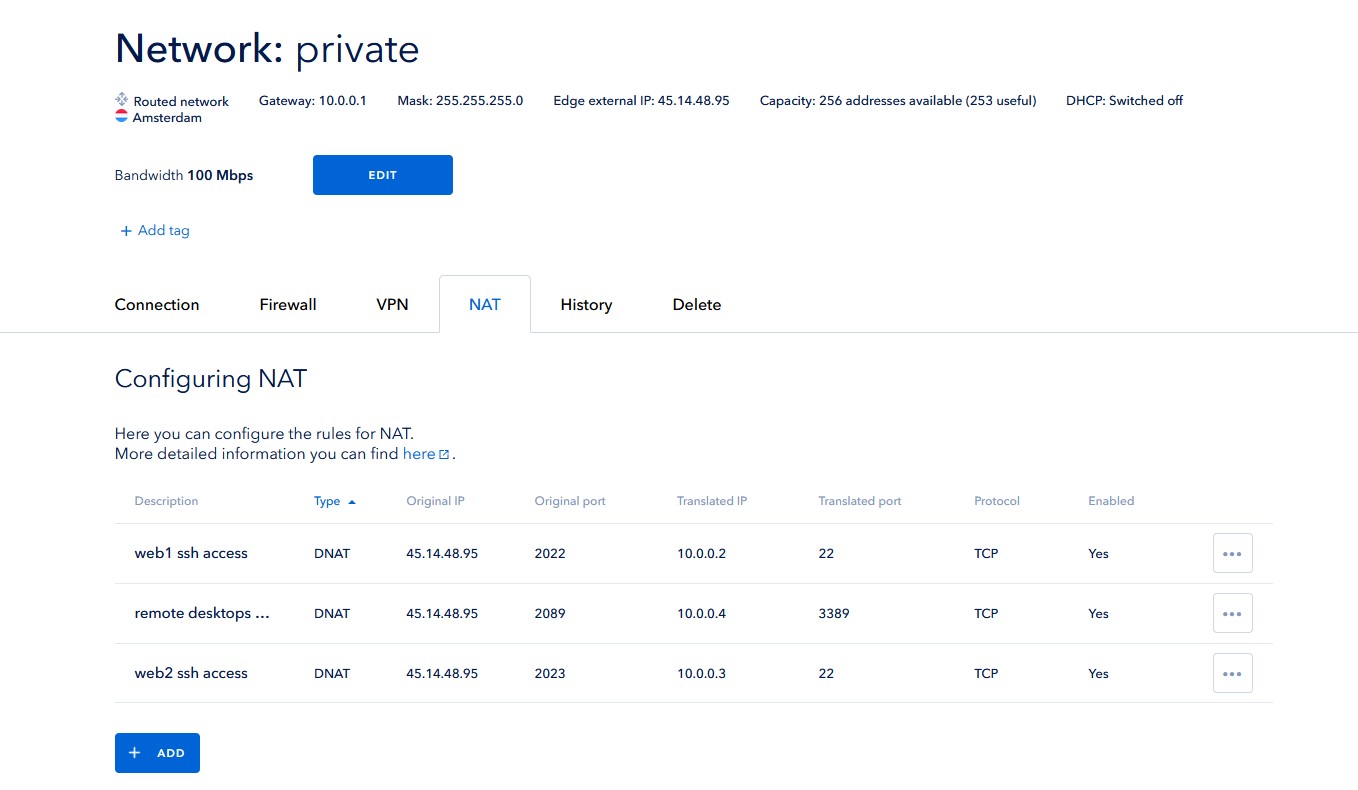 Result check
To check access you should just connect to public IP of your network and port you're "NATed";

Conclusion
In this article I described how to connect to the multiple servers with one IP-address via Serverspace client area features.