"NNJ3" Data center
NNJ3 is a next-generation data center located 30 miles from Manhattan, the historic center of New York; Parsippany, New Jersey, USA. It features an innovative cooling system. It also reliably protects data in the event of a natural disaster thanks to special characteristics of the construction and prime location of the city (~ 287 feet above sea level).
The data center is part of Cologix, an American company, which owns more than 20 modern data centers located in North America.
Address: 200 Webro Road, Parsippany, NJ 07054.
Data Center Features
Total area – 11 148 sq.m;
Created using fault tolerant standards;
Easy accessible by car/bus/New Jersey Transit train;
Located 30 minutes from Newark Liberty International Airport;
Provides 100% Uptime, according to the SLA;
It is above FEMA 500-year floodplain (US Federal Emergency Management Agency), which reduces flood risk to near zero.
Power and Cooling
Four fully independent (N + 1) redundant power systems;
Connection to the on-site JCP & L electrical substation;
Power supply up to 20 kW per rack;
Low-velocity cooling systems with high-CFM value and N + 1 redundancy;
Hot air extraction system into a separate cooling room.
Safety
Pre-fire suppression system with dual interlock;
Heat and smoke sensors;
In-house 24-hour on-site security service;
Three-factor authentication with biometric scanning (fingerprints and iris scanning);
Non-stop closed circuit HD- video surveillance (CCTV).
Network
Fiber connectivity to other Cologix data centers;
Internet access up to 10 Gb/s;
BGP-routed;
More than 10 telecommunications companies including Verizon, Zayo, Level 3, Lightower and Fibertech.
Technical Support
In-house technical specialists available 24/7/365;
24-hour Network Operations Center (NOC), available by phone and email;
Real-time electric power supply.
Certificates
SOC 1 (SSAE18/ISAE3402);
SOC 2;
HIPAA;
PCI-DSS.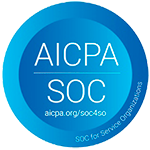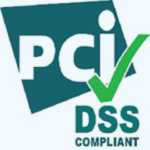 Photos