Earn credits for tasks in the Serverspace control panel
Serverspace now has a control panel section with tasks. Upon completing these tasks, clients can get bonus funds and use them as a payment for the ordered services.
To get the bonuses, a user needs to go to the "Refill balance" section in the control panel, then open the "Get Bonuses" tab and accomplish any task according to the instructions. Upon a confirmation, bonus funds will be credited to the user's balance.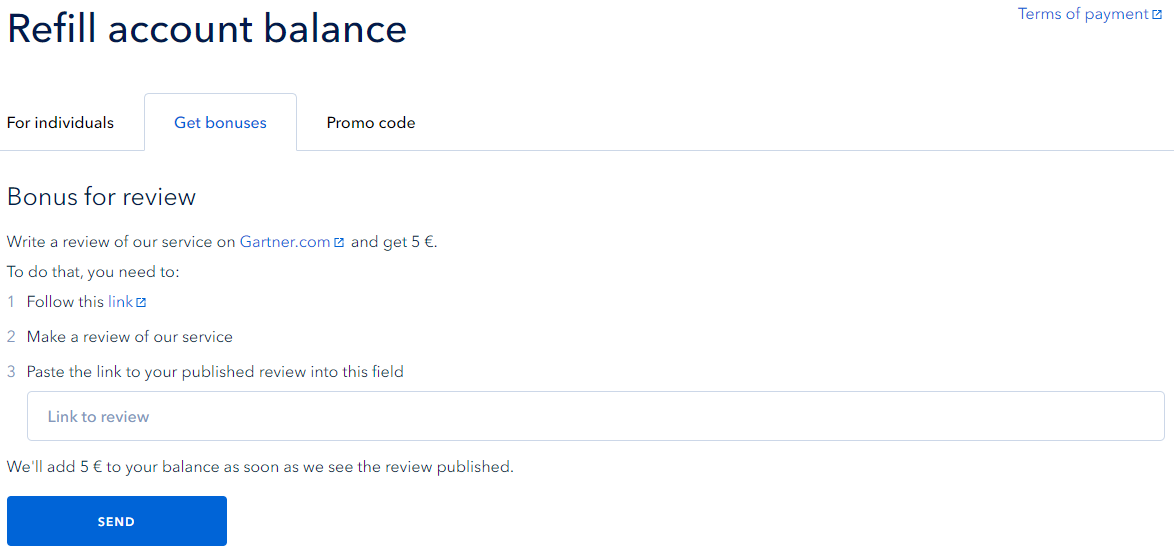 Several tasks are currently available:
5 € for a review about Serverspace on Gartner;
0.5 € for each subscription to our Instagram and Twitter accounts;
0.5 € for sharing our posts on Instagram and Twitter.
The purpose of each task is improving the user experience and Serverspace's products. The task list will be constantly updated.
Note: The "Get bonuses" tab is only available to users who have refilled their balance at least once.
The process of accrual and expenditure of bonus funds is regulated by the Terms of service.