Top YouTube Channels for Developers from Serverspace cloud provider experts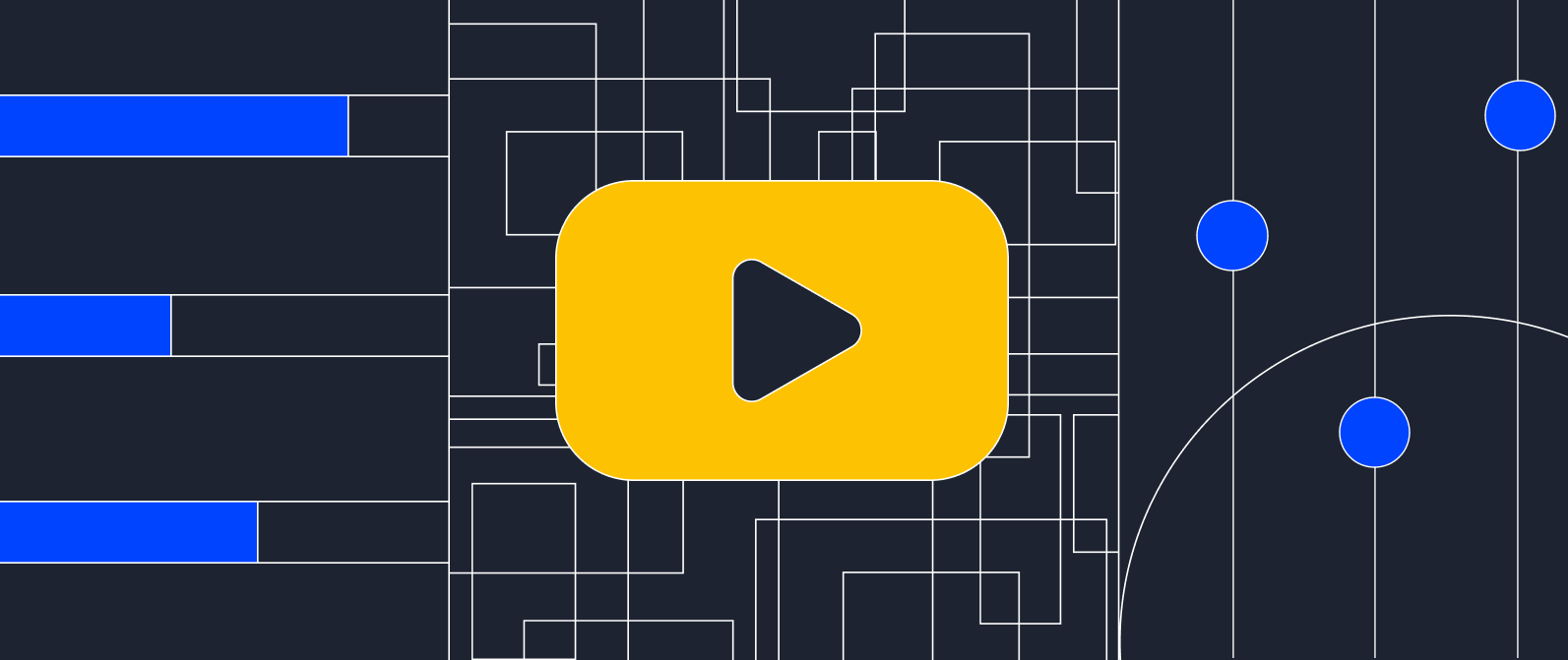 Hey there!
Recently, our team made a survey among top developers from the U.S. and Europe. One of the questions was about YouTube bloggers they subscribed to. We put together the answers and select IT Influencers who share video programming tutorials and thoughts on technology trends, talk about passing a job interview and making startups in Silicon Valley. And we've added a useful podcast about web development at the end of the article.
Educational dev blogs on YouTube
Fireship was created by American web developer Jeff Delaney. It is a series of short fun video tutorials that intensely immerse you in cloud technology, mobile and web development.
What distinguishes Fireship from the classic educational channels is the author's humor, brevity and clarity of presenting complex information. Jeff can tell you in 100-150 seconds that other programmers take over 30 minutes to explain. At the same time the videos are easy to understand even for beginners. The project consists not only of a YouTube channel, but also a website with PRO courses for professionals in React, Firebase and Google Cloud.
Main topics: JavaScript, Flutter, Angular, Firebase and everything related to web and mobile app development.
Recommended: 100 Second of Code
Derek has been running a YouTube channel since 2008. He takes in details user questions related to various programming languages. You can learn web and mobile development and more with dozens of playlists. Besides programming, in fun way Derek parses algebra, machine learning, statistics, and many other things that come in handy.
Even though the channel was created a long time ago, Derek continues to release videos and do YouTube lives regularly. So you can send him queries on an interested topic and get answers in videos.
Main topics: programming languages (Python, c#, JavaScript, HTML, CSS, PHP, and others), machine learning, statistics, data science, algebra, video games, and more.
Recommended: JavaScript Video Tutorial
Tenewboston is another old-school YouTube channel that has existed since 2008. Now it has a large developer community. Authors publish easy-to-understand tutorials on Java, Python, C++, Angular, React, Docker, Django, and many other well-known technologies and environments, that's why it fits great for beginners.
The authors of the channel keep up with the trends and recently published playlists on Docker, blockchain and the Ethereum cryptocurrency.
Main topics: programming languages (Java, Python, C++, Angular, React and others), Docker, blockchain, Ethereum and more.
Recommended: Docker Tutorials
This is a channel with web development tutorials, whose author is Kyle Cook. The name of the channel speaks for itself, here Kyle explains CSS, HTML, SQL, React, Node.js, JavaScript and much more in simple language. Beginners will find new development methods and analysis of complex topics.
Main topics: CSS, HTML, SQL, React, Node.js, JavaScript, game development, VScode, Firebase.
Recommended: React
If you want to watch some new development content, check out the "The Coding Train" channel. The author, Daniel Shiffman, creates video tutorials on a variety of topics in a creative and fun way. Here you will find videos on the basics of programming languages, algorithmic art, machine learning, modeling and much more.
Daniel makes his videos simple, fun and colorful using his charisma and graphic skills. Each video is a little masterpiece. For example his not the most informative, but funny video is a selection of Whoops. His videos can attract not only adult developers, but also children.
Main topics: programming languages (JavaScript, CSS, HTML, ), databases, artificial intelligence and more.
Recommended: Start learning here
Mosh is a professional developer who also uses his experience to talk more about programming. On the channel you can find not only tutorials, but also, for example, tips on how to pass a job interview. For a more in-depth dive, you can find full development courses on his official website.
Main topics: Programming languages (JavaScript, Python, Node.js, C#.NET, etc.), mobile development, front- and back-end development and job interview.
Recommended: Python tutorials
This is the channel for DevOps engineers running by consultant, teacher and developer Nana Janashia from Austria. She creates video tutorials and tells about DevOps from her own experience. Like many educational bloggers she tries to explain in a way everyone can understand what the point is, so her videos are suitable for beginners as well.
Main topics: programming languages, Docker, Kubernetes, Jenkins, Python, Ansible, Prometheus Monitoring, Terraform, YAML and more.
Recommended: Docker & Kubernetes - Explained in under 15 minutes
Personal dev blogs
If you just want to be inspired and distracted from learning in a useful way, then we've seamlessly moved on to personal dev blogs. The second part of the article is about a few guys who show their lives and talk about current topics in addition to learning content.
For example, Joma Tech, For example, Joma Tech, a popular engineering blogger from Canada, who talks about his personal experience in programming, life in Silicon Valley, NFT, data science, and everything else that interests him. Entrepreneur and developer Kalle Hallden creates videos about automation processes, making a startup, cryptocurrency, and shoots technology vlogs. Another cool YouTube blog is Wolfgang's Channel, where the author makes videos about technology, the Linux system and computers.
As promised, we share a podcast that experts recommend, it is syntax.fm. A podcast for web developers with a new episode releases almost every 3 days. Its authors, Scott and Wes, programming teachers, discuss various tools, techniques, and development systems. They have episodes on Javascript, Node.js, React, CSS, security, WordPress, and often answer user questions.
In fact, there are many great channels dedicated to code, machine learning and technology, so this list could go on and on. We at Serverspace have highlighted the main ones that IT professionals noted during the survey.
Which YouTube bloggers do you follow? We'd love to see your top.