"beCloud" Data center
Minsk Data center The Republican data processing center beCloud is the only modular fourth generation data center in Belarus recognized for its high level of reliability and security. beCloud data center is one of the largest and first Tier III data center in the country. The Republican DC is situated in the suburbs of Minsk at 22 Centralnaya St., Kolodishchi agrotown.
Data Center Features
624 server racks (4 modules by 156 racks)

2 independent link channels

Uninterruptible power system for each rack provided by two independent power lines

Compliance with ISO 27001 safety standard

N+1 utility network redundancy protection

An area designated for equipment – 3200 sq. m

Power consumption: 7.2 MW

Automatic fire extinguishing system

Two diesel generators with a capacity of 2.5 MW that provide self-sufficient operation for 72 hours.
Security
Facility guarded 24/7 (own security personnel and paramilitary security forces of the Ministry of Internal Affairs)

A security alarm system that involves vibration cable and motion sensors

Multilevel access system to the DC territory and equipment room

Video surveillance systems across the entire facility area and inside each of the premises.
Data center certifications
Tier III Design Documentation
Tier III Constructed Facility
Tier III Operational Sustainability - Gold
PCI DSS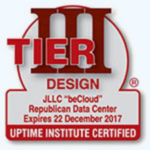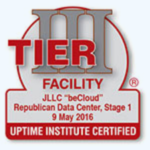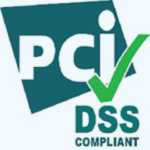 Our Data Center